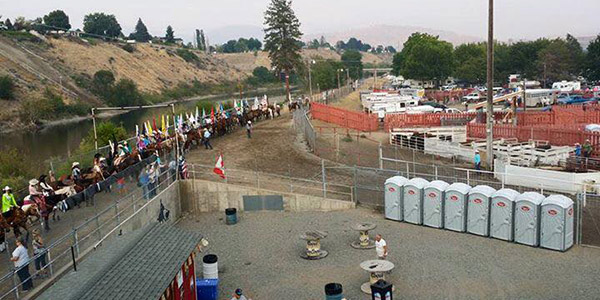 Whether you are working on a construction site, throwing an outdoor party or enjoying a special event, making sure your crew or guests have a clean, comfortable and welcoming experience is crucial. Here at Mrs. Pumpco, LLC, we make that easy by offering high-quality porta potty rentals in Washington at reasonable, honest prices. We take pride in playing a role in so many important events in our customers' lives, and we work hard to make sure everything goes smoothly. Here is a closer look at our portable toilet and sink rental services:
Porta potty rentals: Finding convenient, affordable and pleasant porta potty rentals in Washington, is not difficult when you get in touch with Mrs. Pumpco LLC. Our portable toilets are clean, accommodating and discreet, and we make it a point to always be up front about our rates and requirements. Whatever event you need portable toilets for, you won't be sorry you trusted Mrs. Pumpco, LLC with the job.
Portable sink rental: We also offer portable sink rental, both as an addition to our toilets and as a standalone services. Make sure your guests have a sanitary environment and a carefree experience by providing hand-washing stations, complete with soap, paper towels and our convenient, affordable sinks.
Comprehensive service: When you hire us for portable toilet and sink rental, you get the complete package. Our prompt, helpful employees will deliver and drop off the porta potties and portable sinks, and we will be on hand in case they need servicing before, during or after the event.
Porta Potty Rental
If you are interested in our portable sink and porta potty rentals in Washington, we hope you will get in touch with Mrs. Pumpco, LLC. You can give us a call anytime at 509-422-3846, or visit our Contact Us page for more information on our rentals and septic pumping services.